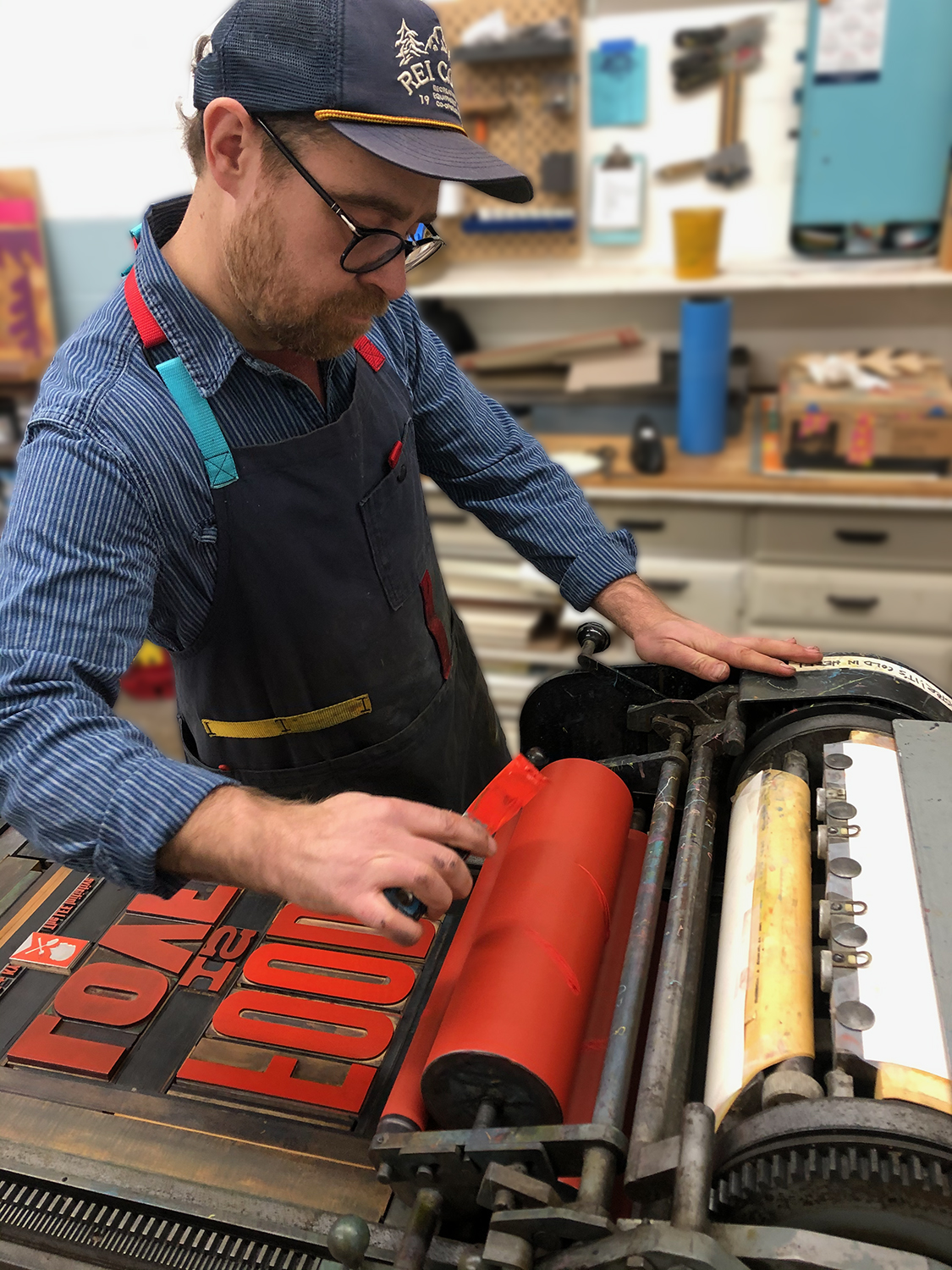 Brad Vetter is a designer, letterpress printer, artist, and educator currently based in Louisville, KY. Soon after graduating from Western Kentucky University where he studied graphic design and printmaking, Brad began working at the legendary Hatch Show Print in Nashville, TN. At Hatch, he did everything from sweep the floors to training the interns, all while printing posters for his favorite bands and bringing a fresh new approach to working with the antiquated process of letterpress. Armed with a printing press and some woodtype, Brad went on to start his own shop, Brad Vetter Design in 2012. Brad Vetter Design strives to push letterpress forward and never stop exploring its possibilities. He began working on digital design projects while never taking off his apron. Now walking the line between analog and digital, Brad's posters are created with a combination of antique type/presses and a laser engraver. These days, Brad spends his time teaching workshops, designing wine labels & other fun things, printing letterpress show posters, building community, and making art.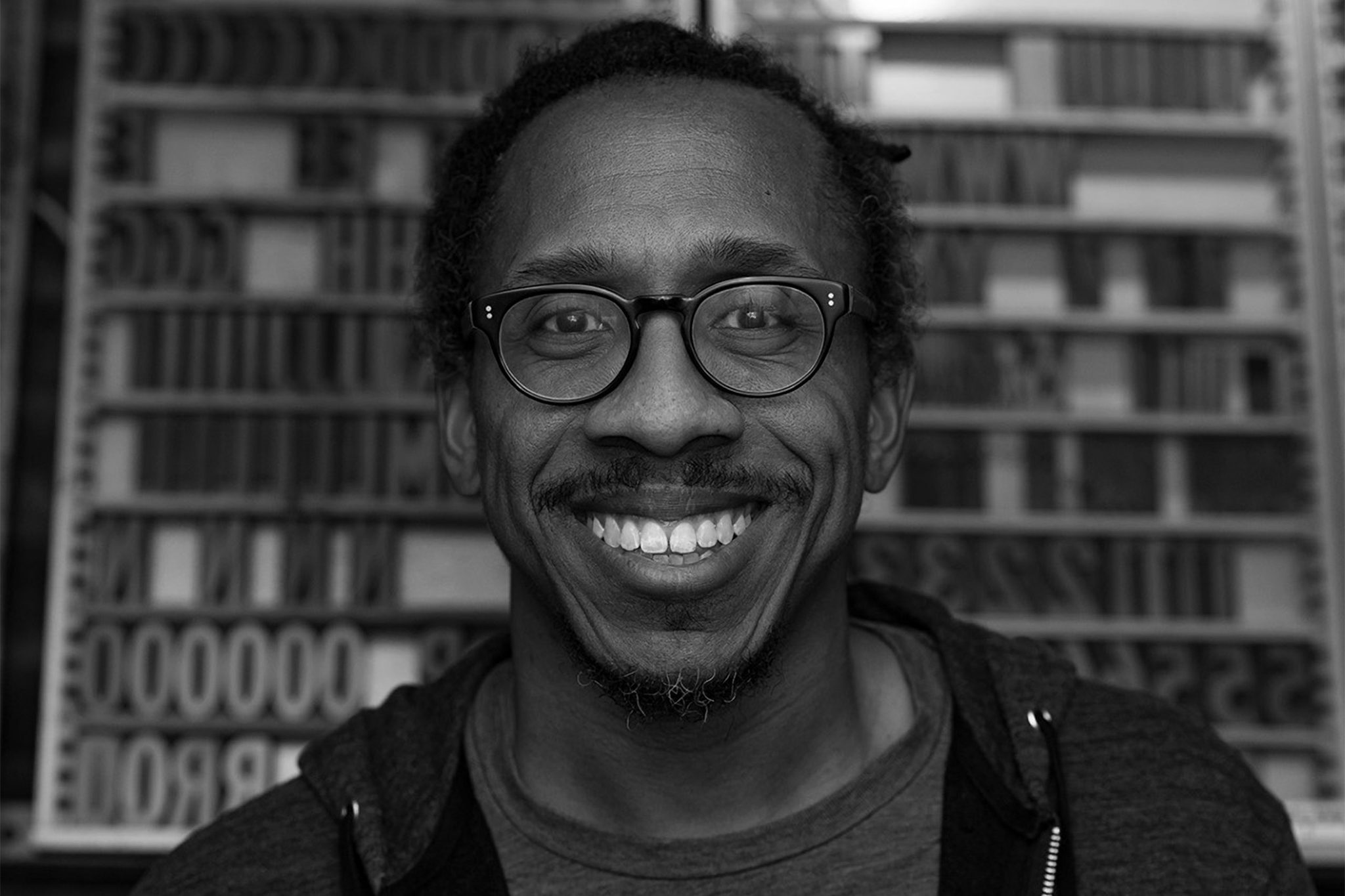 Ben Blount was born and raised in Detroit. He is a designer and letterpress printer that loves type, teaching, and putting ink on paper. He learned a lot about design at Washington University in St. Louis, a lot about printing at Columbia College Chicago, and filled in the gaps with great mentors and increasingly consistent practice.
christian bélanger - 2019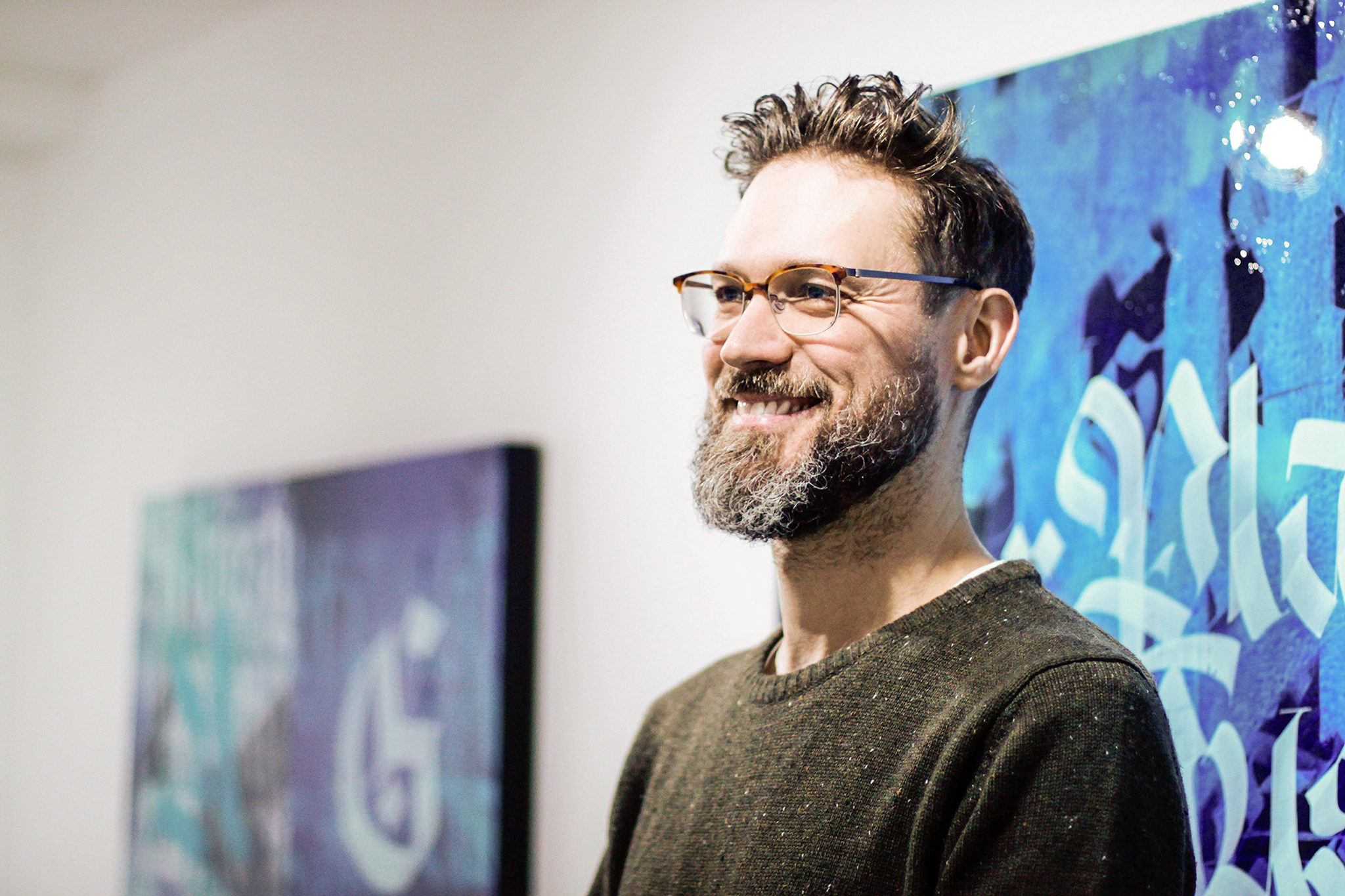 Christian Bélanger was born in Montréal in 1977. He graduated in electric bass at Cégep de Saint-Laurent in 1997, in graphic design at Cégep du Vieux-Montréal in 2000 (recipient of the Au Mérite 1998–1999 scholarship), and in graphic design at Université du Québec à Montréal in 2003 (recipient of a mention of academic excellence).After his studies, he worked as a freelance and independent graphic designer, mainly in the cultural field with several artists, graphic design studios, publishing houses and other interesting clients. Christian's work got recognized in different graphic design competitions and magazines, and was displayed at the 2007 Les prix Grafika, 10 ans de graphisme au Québec exhibition. In March 2011, hungry for new work experiences, he joined the Cégep Marie-Victorin graphic design department's team of teachers to broaden his knowledge while helping students on their journey. In his free time, Christian enjoys practicing calligraphy, making music and spending time with his baby twins.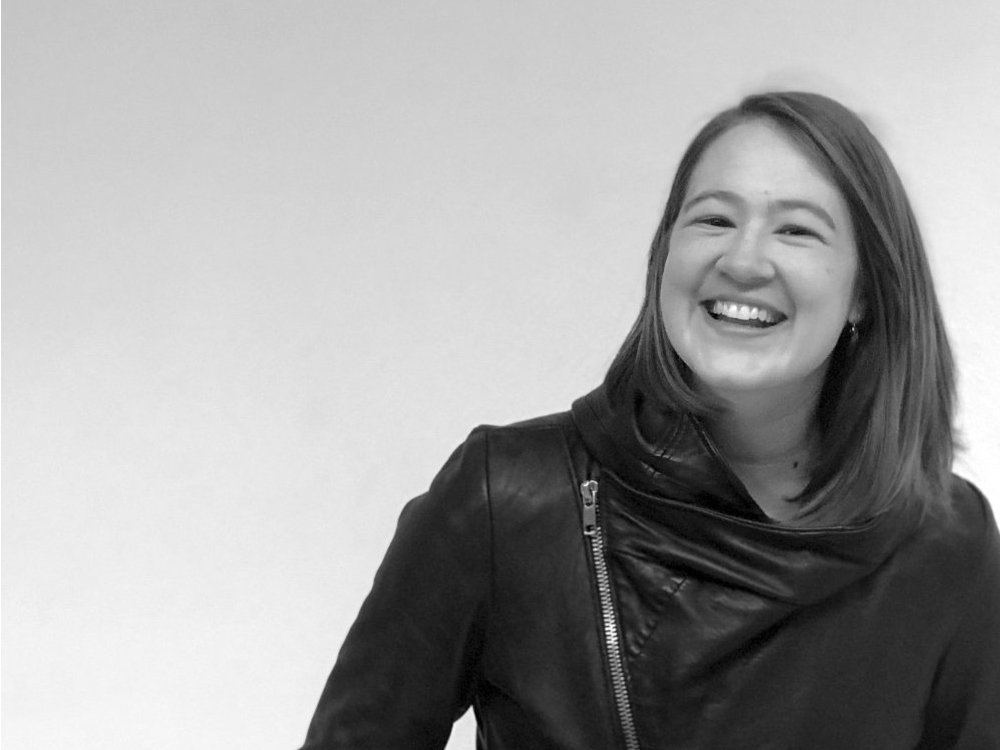 Myrna Keliher is an artist based in Kingston, WA. Mostly she works with words, letters, and the space around them. Usually printing, sometimes painting, every day writing. Myrna runs Expedition Press, a letterpress shop focused on poetry and type. She also co-founded Wild Society, a wilderness education nonprofit, and volunteers for Letterpress Workers International.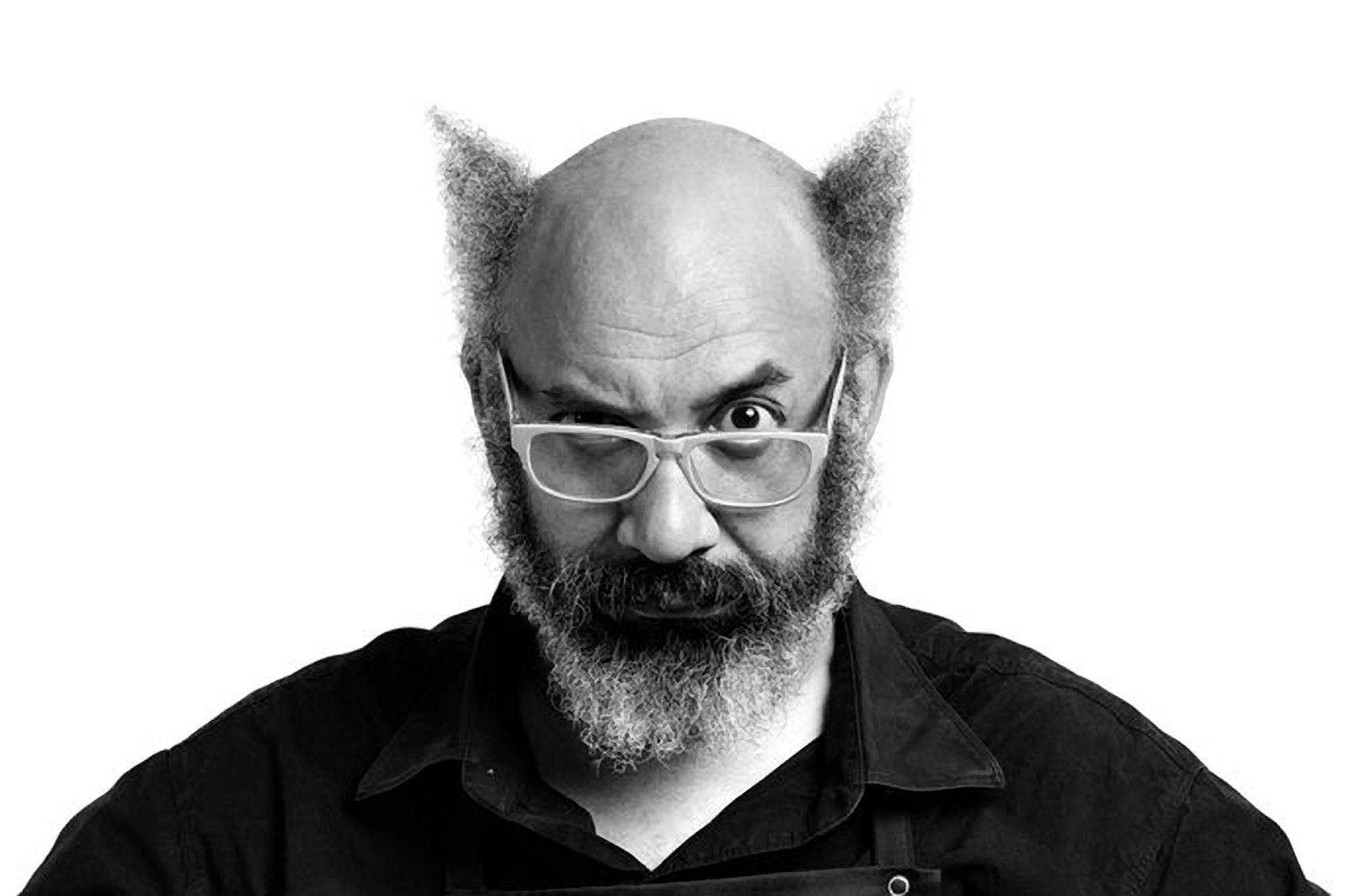 Rick Griffith is a graphic designer and master letterpress printer. His work is an erudite exploration of language, history, politics, science, music, and ethics—typographically-focused and relevant. He is known as a passionate advocate for design. Rick's work has been exhibited at Columbia College Center for Book, Paper, and Print, the Boulder Museum of Contemporary Art, and the Denver Art Museum. His work is represented in the permanent collections of the Denver Art Museum, the Tweed Museum of Art, and the Butler Library of Rare Books and Manuscripts at Columbia University. It has been celebrated by the Type Directors Club, Print Magazine, Dwell, and AIGA 50 Books | 50 Covers. Rick has designed and curated three exhibits on typography and letterpress printing and served as a curator and designer of exhibitions for AIGA (National). He was inducted into the International Academy of Digital Arts and Sciences in 2001. Rick's true orientation is towards self-reliance, disruption, creative compassion, and independent thought. For most of us, life is long—for lots of reasons, we might begin to act like it.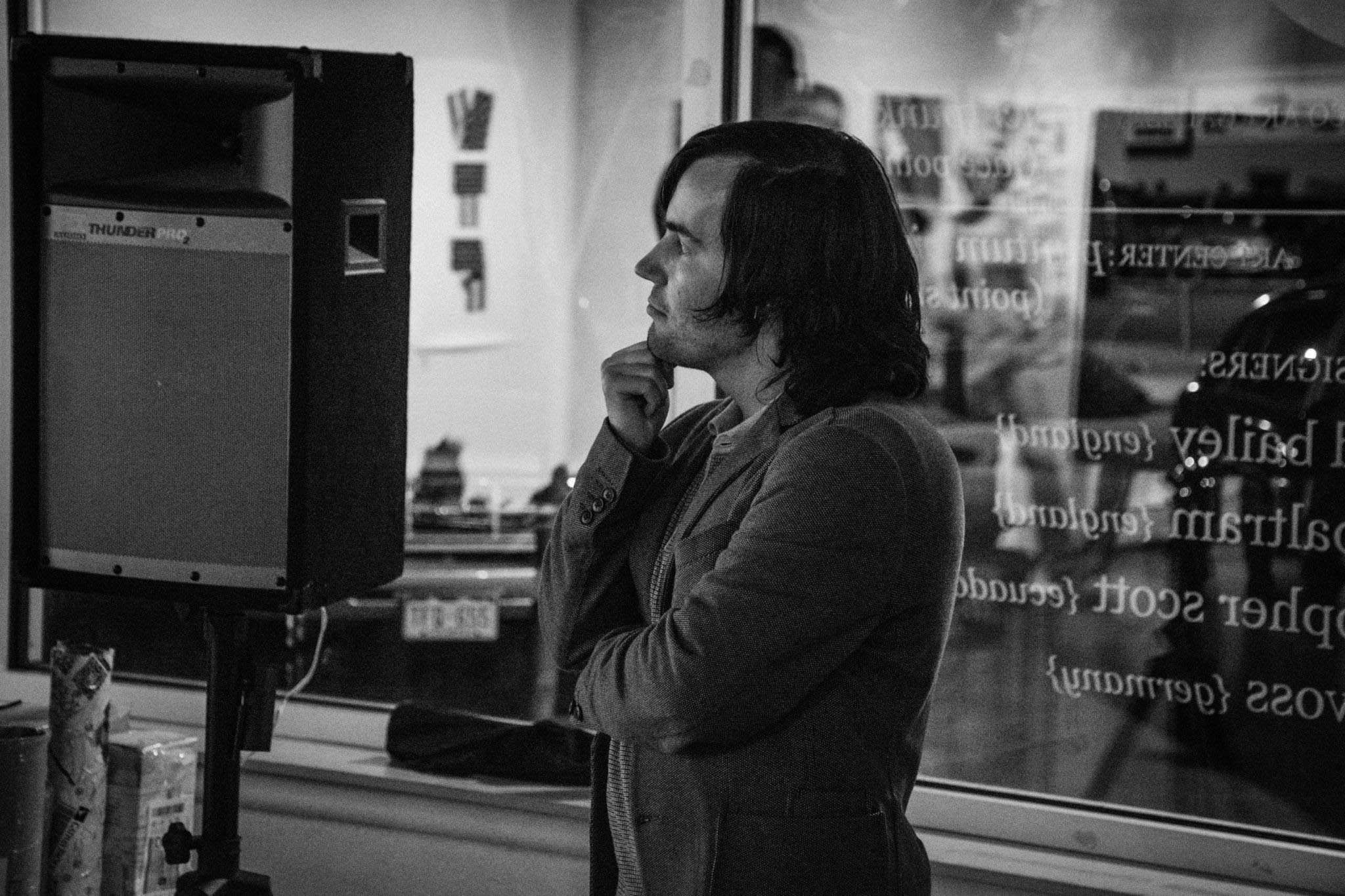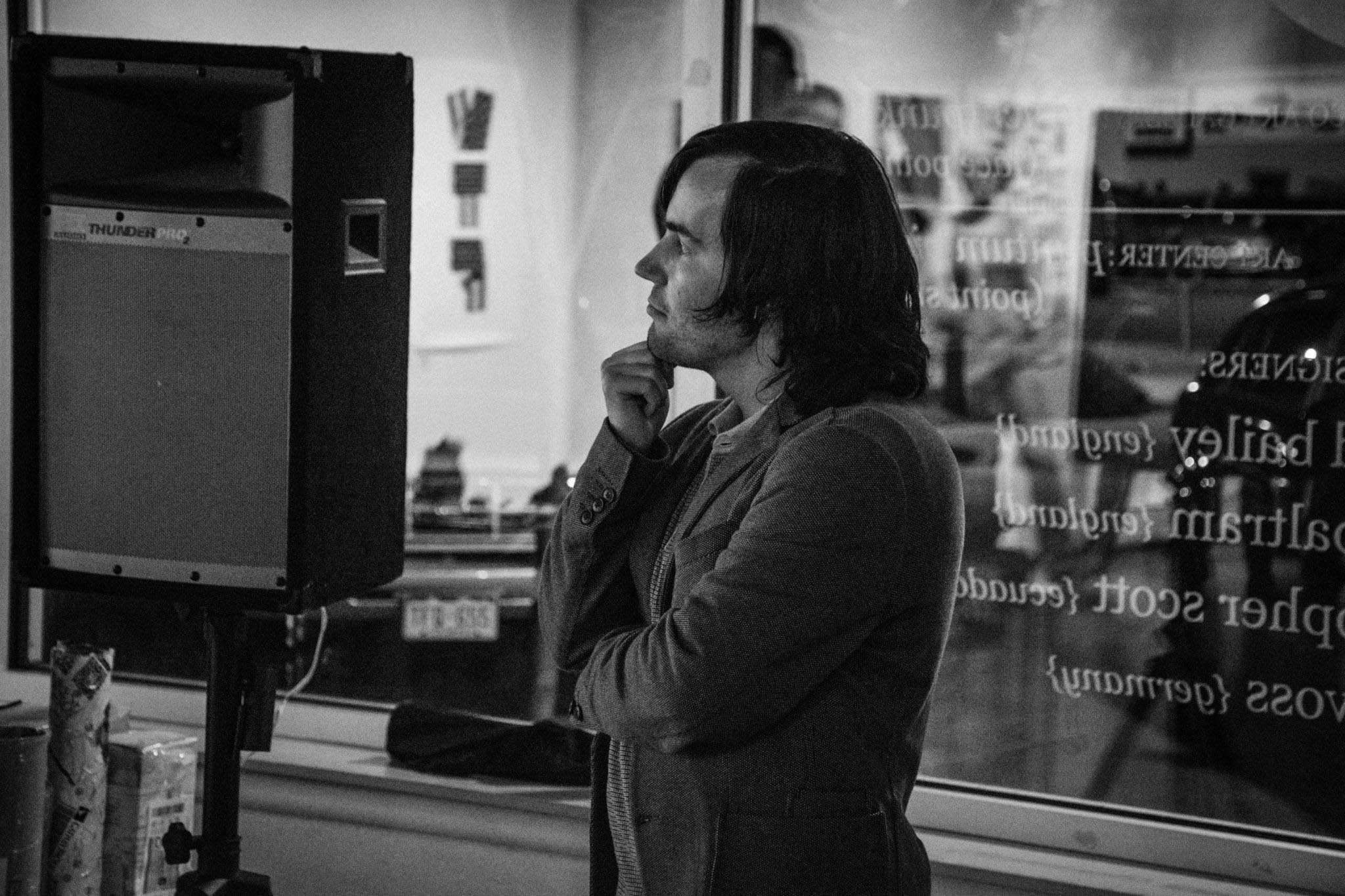 Christopher Scott is an internationally recognised social awareness poster designer. Born in Northern Ireland, he received both a bachelors and a masters degree in Design and Communication from the University of Ulster, Magee. The concepts of his posters are paramount to his visuals, and his work communicates strong and meaningful messages with humanity at the core of his designs. Scott has been recognised by many organisations such as Poster for Tomorrow, Good50x70, Mut Zur Wut, Designboom, Adobe Design Achievement Awards and he received a silver medal in the International Design Awards and also 2 Gold awards at Graphis in United States. His work has been exhibited in Mexico, Russia, Ecuador, Germany, Poland, Italy, Peru, Korea, the United States and many more countries worldwide, including the Louvre in Paris, France. He has been a member of multiple international juries and he is also the President and Founder of the Ecuador Poster Bienal, Co-Founder of Poster Poster and the Founder of Designers Speak. Currently he is a Professor of Graphic Design at the Universidad Tecnológica Equinoccial.
David Voss runs a studio in Leipzig together with Ondine Pannet. It has the simple name Bureau David Voss. The studio's focus is conceptual design. They create visual identities, books, magazines and exhibition design for museums and cultural institutions such as Museum for Contemporary Art Leipzig and Bauhaus Dessau Foundation. Prior to the establishing an office on his own, David Voss worked for studios in Berlin, Munich and New York City. He is also involved in teaching at several universities in Germany and did lectures and workshops at festivals abroad like 26th International Biennial of Graphic Design, Brno and Cultural Industries Fair, Shenzhen. David Voss has repeatedly been published and exhibited both nationally and internationally and has won several awards, thus as "Golden Bee Award" at Global Biennale of Graphic Design, Moscow. This year his work is on display at STA 100 – Society of Typographic Arts, Chicago; BICeBé – Biennial of Poster Bolivia; Touch – Hong Kong International Poster Triennial; 100 Best Posters of Austria, Germany & Switzerland.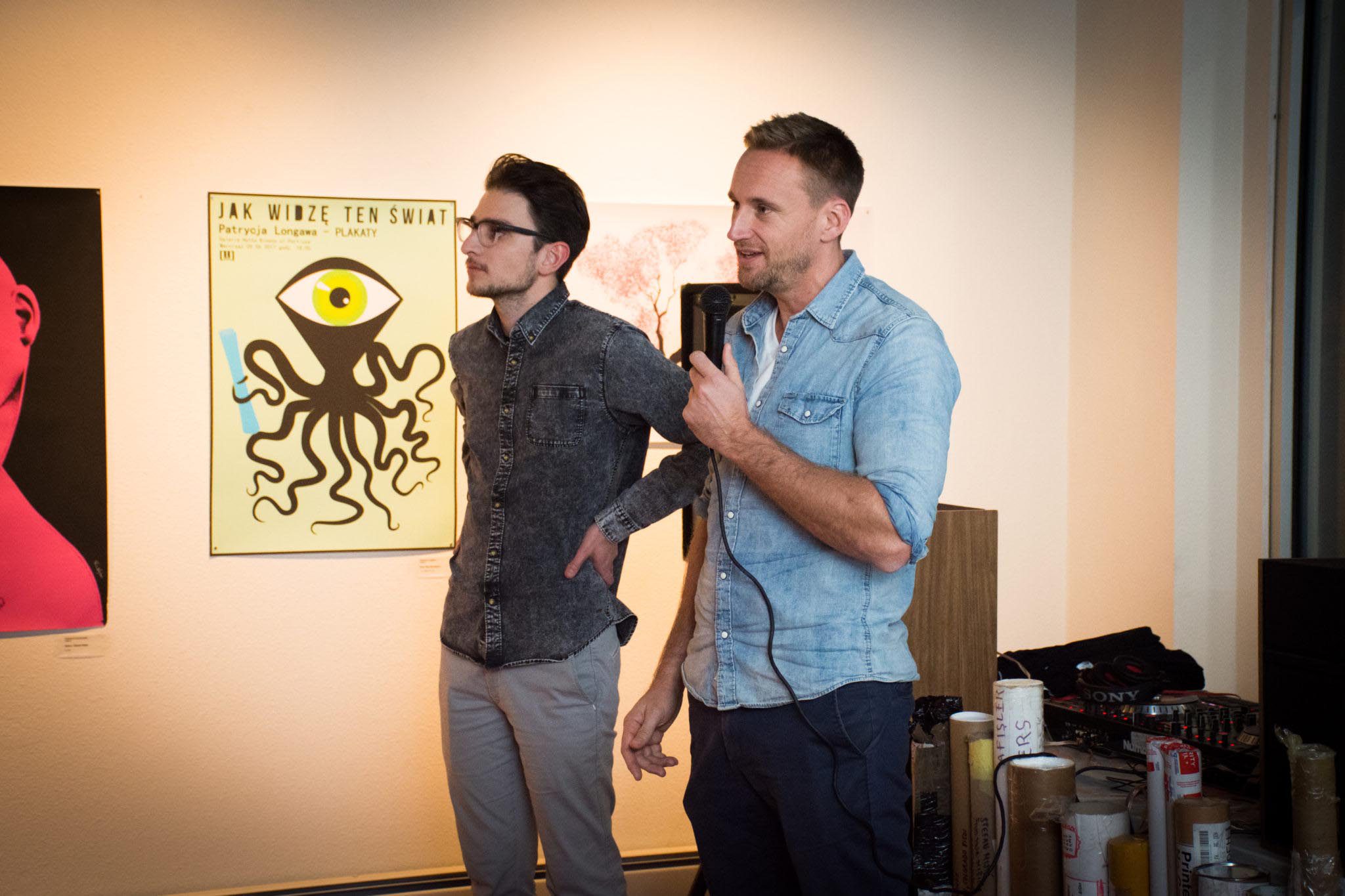 Dalton Maag is a team of over fifty people. We are type designers, font engineers, creative directors, software engineers, and support staff, spanning over twenty nationalities and speaking over a dozen languages. We've handled type projects of all shapes and sizes, from sizeable and complex custom fonts for global brands, to one-off logo refinements for stand-alone campaigns. We have worked with brands across every industry sector and have developed versatile, long-lasting, multi-script font families that perform reliably in print, on desktop, in app and on mobile. Our finely-crafted library of off-the-shelf typefaces has brought distinction to logotypes, character to body copy, and clarity to communications in over 100 languages for over 25 years. Free licences are available online for testing, pitching, and academic purposes.
Zamora graduated from Havana Design Institute (ISDi) in 2000 and worked for four years in prestigious cultural organizations in Havana, Cuba. In 2004 he immigrated to Quito, Ecuador and later arrived in the U.S. in 2006. He lives in the 19th century Victorian neighborhood of Lafayette Square near downtown St. Louis, with his wife Juliana, daughters Aitana and Lucía, and a dog named Luna. His early professional endeavors in Cuba included The Office of Historical Restoration for Old Havana, Alicia Alonso's National Ballet of Cuba, Casa de las Américas, Union of Writers and Artists of Cuba and cigar company Habanos S.A. Between 2000 and 2004 he served as Art Director for the magazines: Opus Habana, Gaceta de Cuba, Anales del Caribe, Cuba en el Ballet and Conjunto. Magazines, book covers and posters resumed his professional life in Havana. As a cold war kid born in 1976, his work was profoundly influenced by the cultural impact of the Soviet Union in his childhood during the 80's. Russian cartoons, communist propaganda, political art and literature conformed a socially-committed perspective towards art and design. Fatherhood, bilingualism and the contradictions between his upbringing and his life in the U.S. also shape his work. In 2003 he met a ballerina, that would later become his wife, and he followed her to Ecuador in 2004. Two years in South America gave him a family and a suitcase full of posters. He arrived in St. Louis in 2006, worked briefly at the global PR firm Fleishman Hillard, before joining the retail design firm, Kiku Obata  & Company, where he worked for seven years as a Sr. Graphic Designer. Retail gave him a holistic perspective on design experience beyond the bi-dimensional world. Working with architects, urbanologists and interior designers his design and illustration skills, helped to craft a sense of place and sophisticated brand experiences. Currently, he works as a Creative Director at Express Scripts -a Fortune 20 company that makes the use of prescription  drugs safer and more affordable to people.
eli and stephanie hall - 2013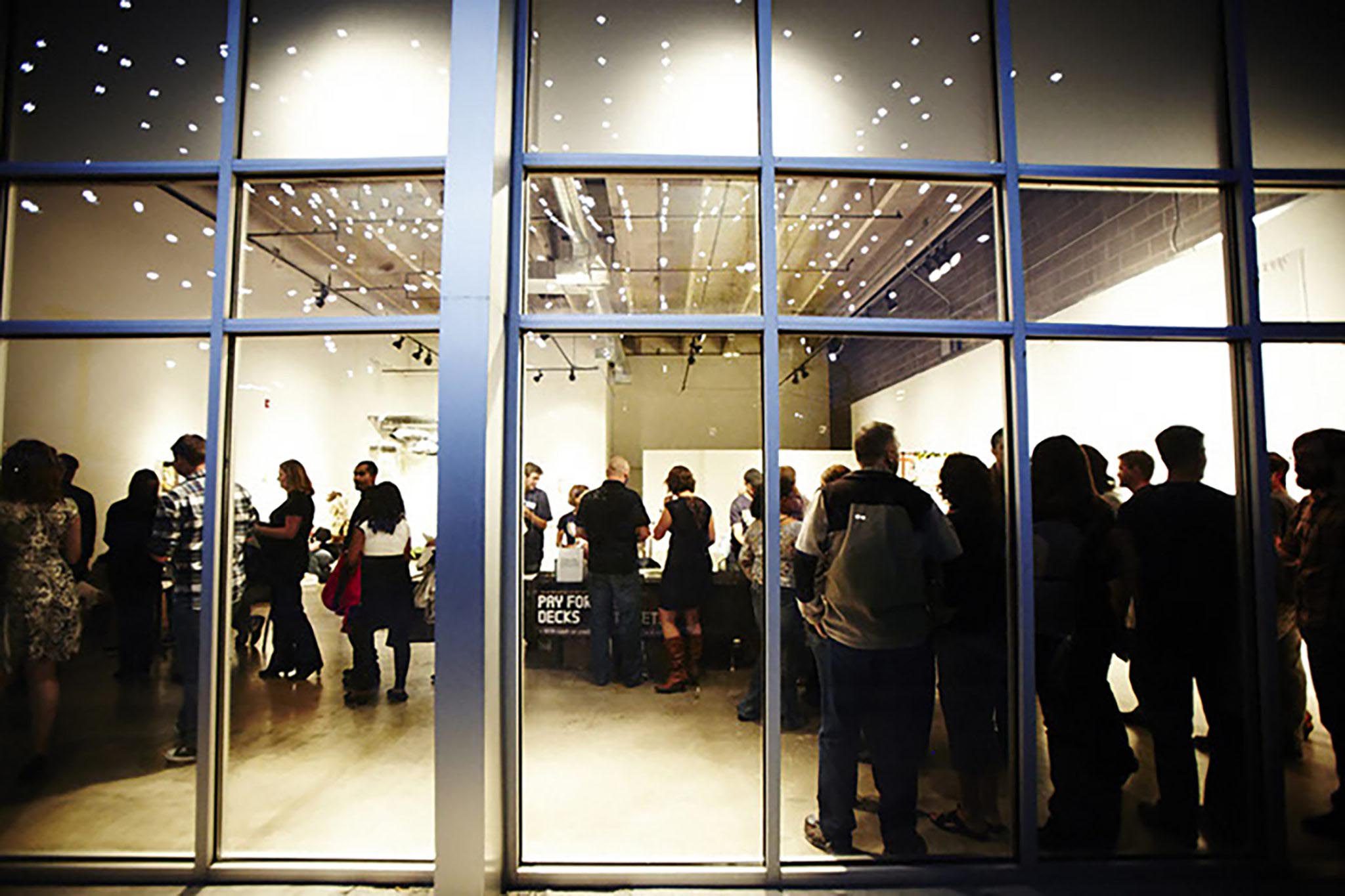 Eli posses the optimal combination of wisdom and curiosity. He is the most talented educator I've ever met, and moreover, one hell of a designer. His vision is often aims to transform the given reality into a new one. There is not another person with whom I would rather share ideas.
+steph
Steph is the serif to my sans. Her  work ethic in design is only overshadowed by her talent. A dangerous mixture of punk citizen. Her design is consistently strong. She pushes hard but never ignoring her  moral compass. With this king of vigor 2of2 will enjoy the big breaths of life.
+eli